Free keylogger for Windows
We offer computer monitoring software that is free for you to use.
Hard to believe right? But entirely true. We are offering Free Keylogger software for you. This is an entirely free computer monitoring software developed specifically for Windows.
This free version includes a multitude of features and functions that are directly included in our full version. Click  here to find out more about Keyturion and how its functions can benefit you.
What can Keyturion Free Keylogger be used for?
Keyturion Free Keylogger is a perfect solution to safely monitor your children or your employees. With their permission, you can ensure that the programs and the data that they enter, or search is as expected and that they are not viewing unprofessional or inappropriate content.
Furthermore, not only is it just a monitoring software, it also serves as a fantastic tool to archive ongoing work. This is because it stores keystrokes clipboard content among other important information. Searching through this can prove very helpful for everyday work that involves text or code.
Ensure that your data will not be lost
Are you worried that due to a technical error, your data and information could be lost? This could have a devastating impact on everyday work if this was to be the case.
Avoid potential disasters by using Keyturion Free Keylogger for Windows which can recover the data that was wrote or copied out to on clipboard in the days leading up to the issue. This is due to its search and data group functions that will give you the peace of mind you need while you work.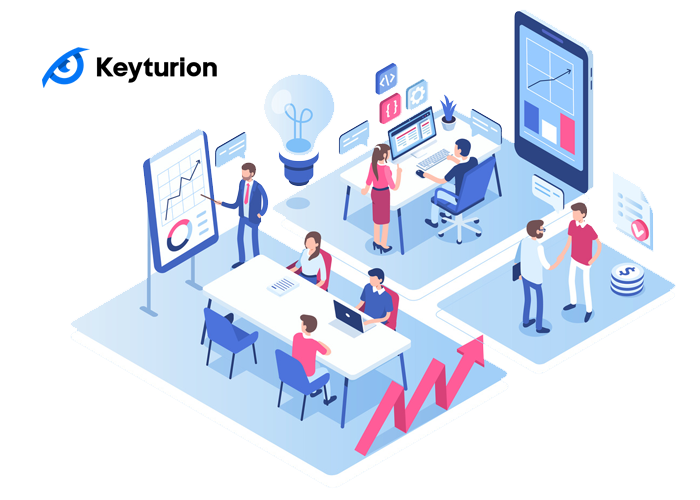 Do you have any questions?
Require Further Assistance?
Don't know which version you will need?
Looking for answers to technical questions and concerns?
Needing customized and personalized services?